I can't believe 2013 is almost over. It's been a year full of transitions and changes for me and I'm hoping to see a few good things come to fruition in the new year. A big one for me is trying to get this blog up and running as well as regaining momentum on my
Etsy shop
. I'll be kicking the blog off more officially in January with some profiles of weddings featuring my Etsy items and home design posts including pictures of my house. Anyway, without further ado, I've put together a round up of New Year's-themed items!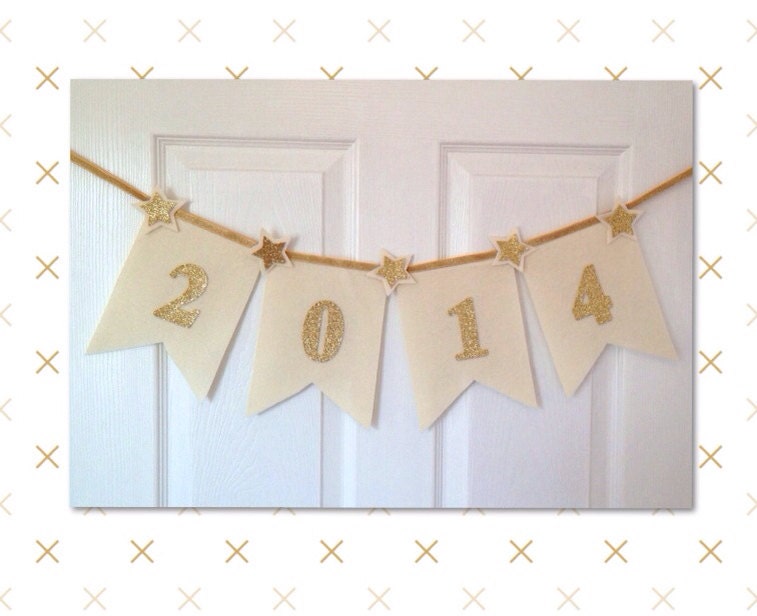 2014 banner by LittleLoveLane on Etsy
For better or worse, banners are super trendy lately and this one is cute and sparkly. Fun for a New Year's Eve party or just to decorate the house in the new year.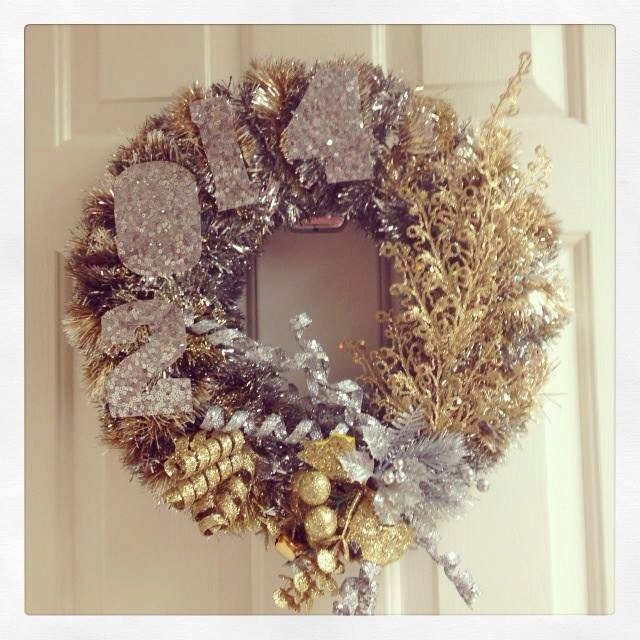 Sparkly 2014 Wreath from KBugWreaths on Etsy
I've had kind of an obsession with gold sparkly leaves/ferns/floral filler lately, as you can see
here
and
here
. There's a lot of fun rustic/glam mash ups going on in the wedding and event world right now which makes me super happy.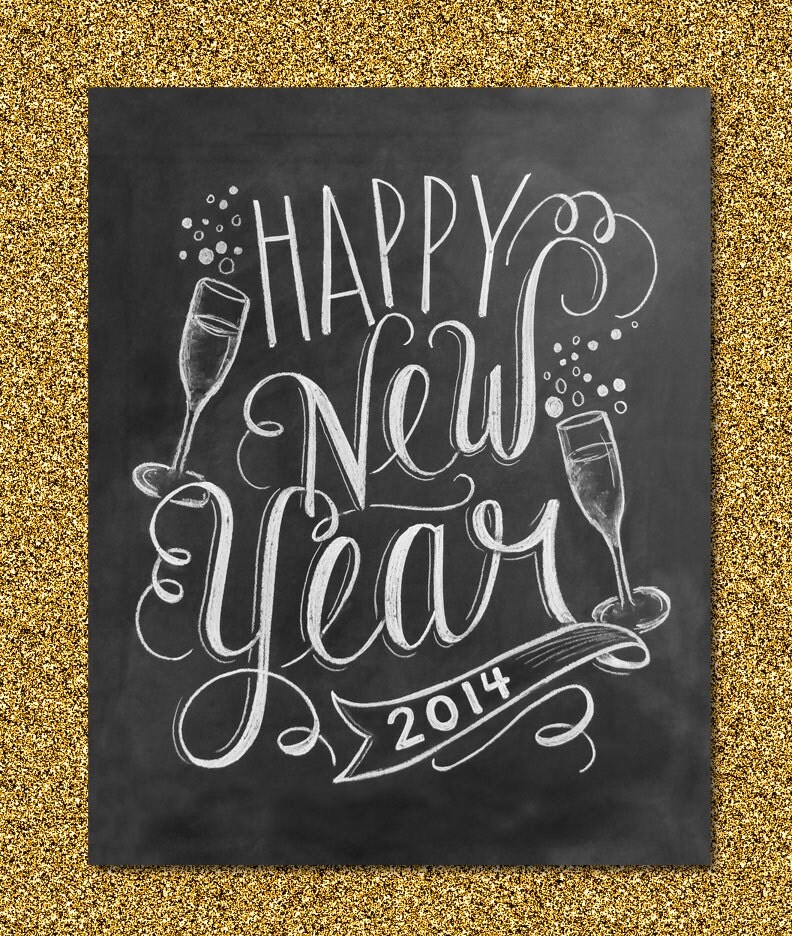 Downloadable New Year's Card by LilyandVal on Etsy
New Year's card that is actually downloadable, so you can receive it, download it, and print it out right away, if you waited until the last minute. It's been done a lot, but I still love the chalkboard look, especially with the lettering.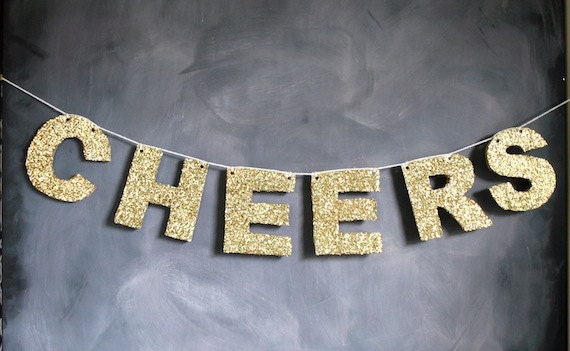 CHEERS Gold Glitter Banner by confettidesignshop on Etsy
Glitter letters! This wouldn't arrive by New Year's, but doesn't every house need a gold glitter 'cheers' sign? Maybe not... but it is fun.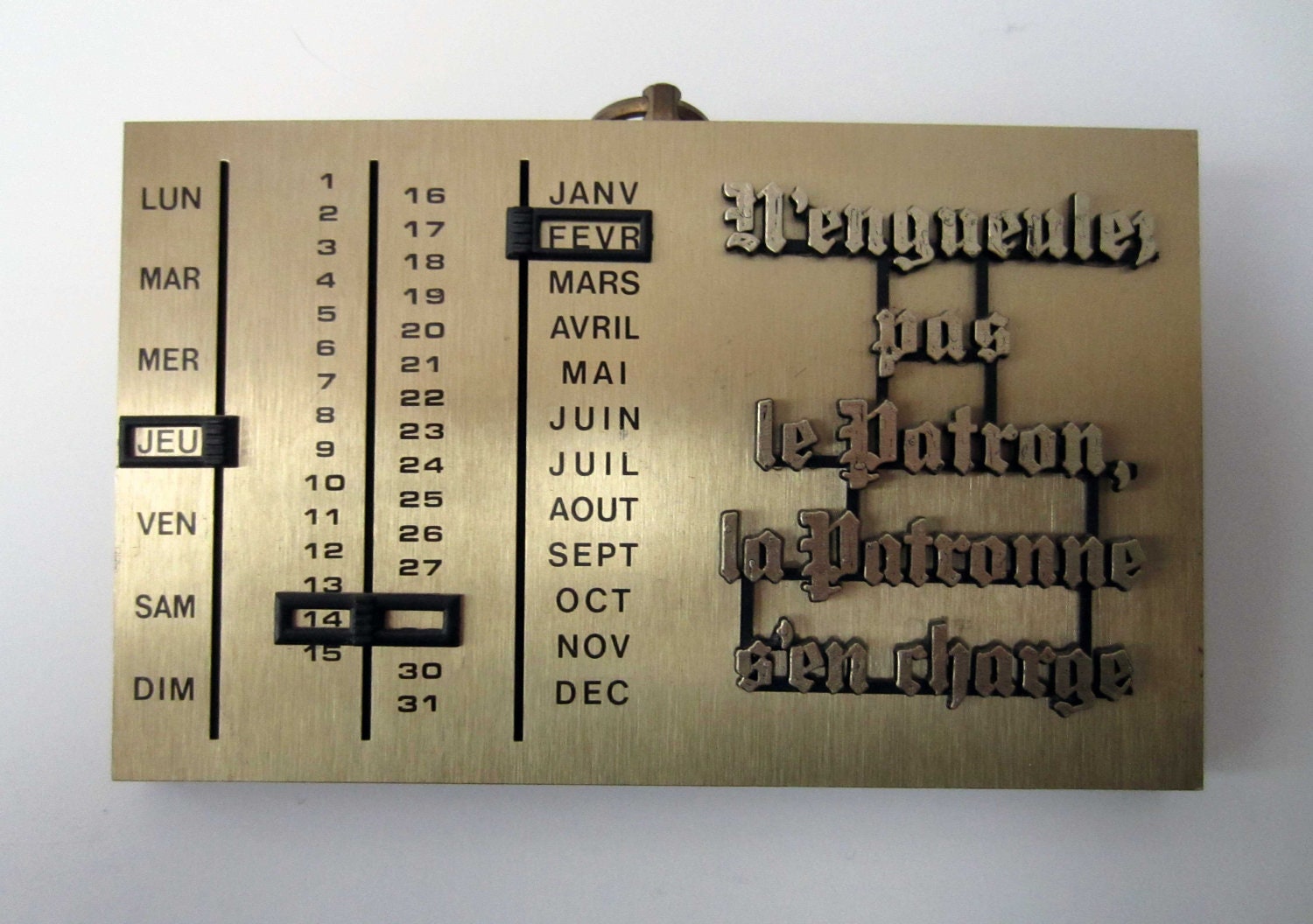 Vintage French Perpetual Calendar from LeFrenchBazaar on Etsy
New year, new (to you) calendar! Plus, it's a "perpetual" calendar, so you don't have to toss it out at the end of the year.
Hope you enjoyed my little roundup of fun things that I've found on Etsy. I've been loving the gold and glitter that I've been seeing a lot lately and that's reflected here :)
Happy New Year 2014! Cheers! Salut!