I'm all about living on a budget and when it comes to planning a wedding, I don't see it any differently. After all, I want to start my married life debt-free and well, as not broke as possible! That's where cheaper wedding dresses come in.
Etsy is always a treasure trove of unique items in any price range. Unfortunately, there's an increasing amount of crap to wade through, but there are some real gems to be found if you look.
So, I present to you.... six wedding dresses from Etsy under $1,000!
Dress 1: Lace and Chiffon Wedding Dress with Beaded Cap Sleeves by Grace Loves Lace, $902.39
This Australian designer is fairly well known off of Etsy and to get one of her beautiful designs for less than $1k seems like a deal to me. I love the skirt and pretty sleeves. Check it out
here
.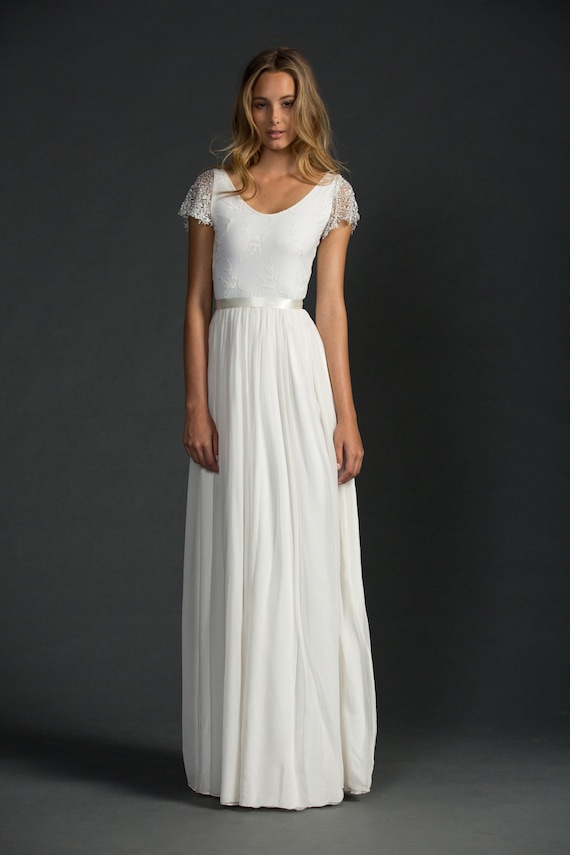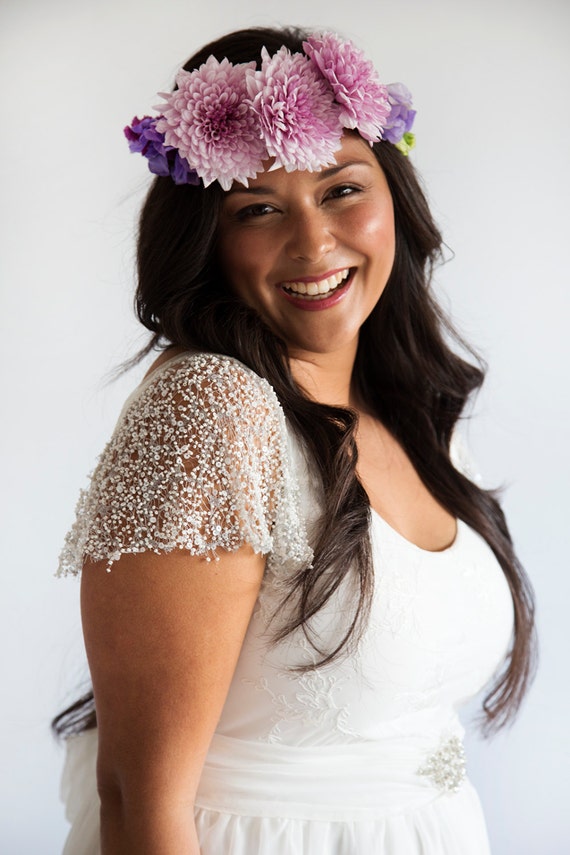 I mean, look at those sleeves!
Dress 2: Lace and Chiffon Wedding Dress by LaceBridal, $259.00
I'm in love with the gorgeous top and skirt of this dress... and the price can't be beat! Check it out
here
.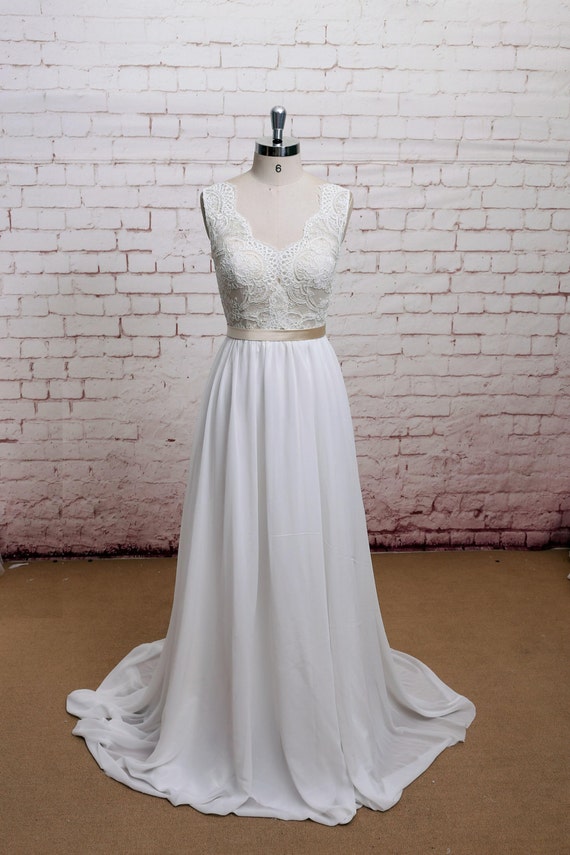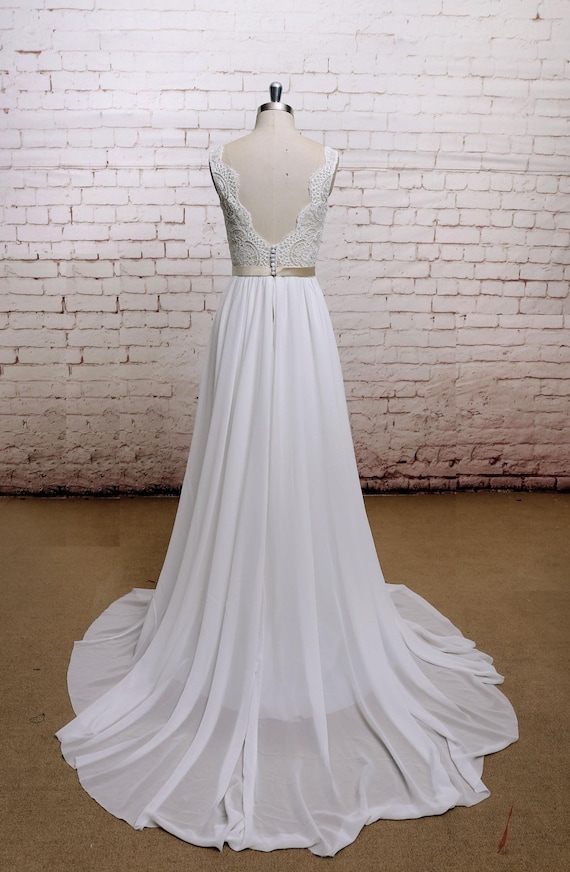 While I definitely have moral qualms over buying dresses from China, this appears to legitimately be a small shop run by a few individuals. The dresses got good reviews for quality and the shop operator Karen received good reviews for her customer service. Like any large online purchase, shop carefully, but this seller does seem to be aboveboard... and how gorgeous is that dress especially for that price? Custom made to your measurements.
Dress 3: Champagne and White Lace Retro Short Dress by EL Design Studio, $199.99- 249.99 (The higher price is for custom sizing.)
I love the retro style of this dress and it's super adorable price tag. I think it would look super cute with a birdcage veil. Available in sizes 2-20. Check it out
here
.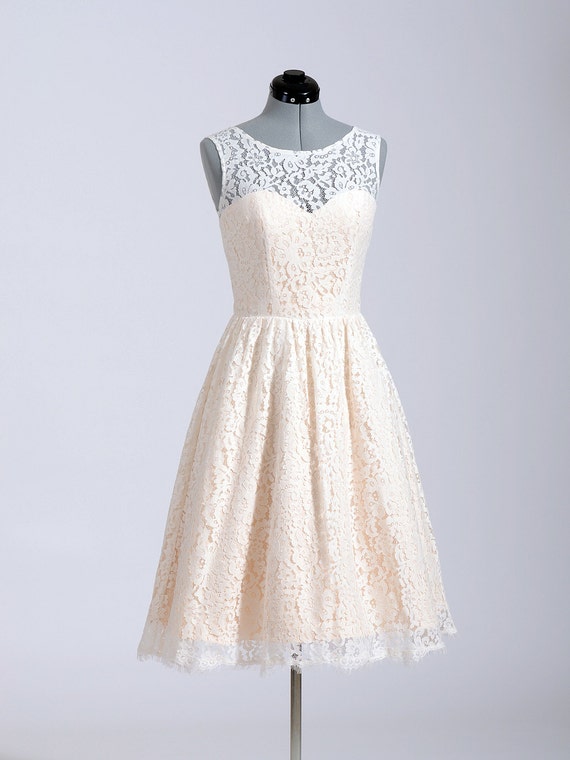 Dress 4 : Rosé Wedding Dress with Lace Cap Sleeves by Flora and Lane, $900
I really love the skirt, adorable lace sleeves, and overall shape and vibe of this dress. I'd seen this dress all over Pinterest; it obviously photographs well! Check it out
here
.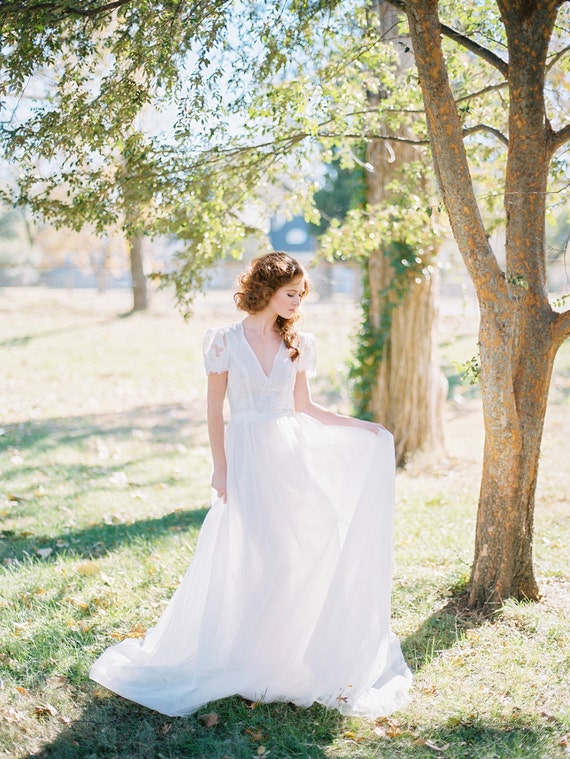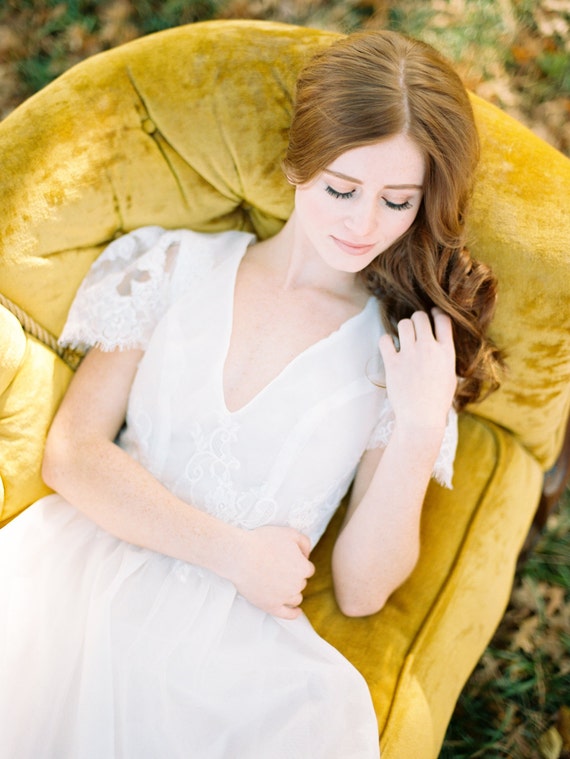 This image is all over Pinterest. I love it! Photography by Amanda Watson Photography
I obviously have a particular style that I like, but it is fairly popular right now and it's nice to see that there are options!
Dress 5: Bohemian Wedding with High Low Hem - Stella by Starlight from The Peppermint Pretty, $990
I really love the unique hem of this dress. It could be a really good option if you want to show off your shoes, or a happy medium between a short dress and a more traditional long dress. Available in your choice of three shades of white and custom made to your measurements. Check it out here.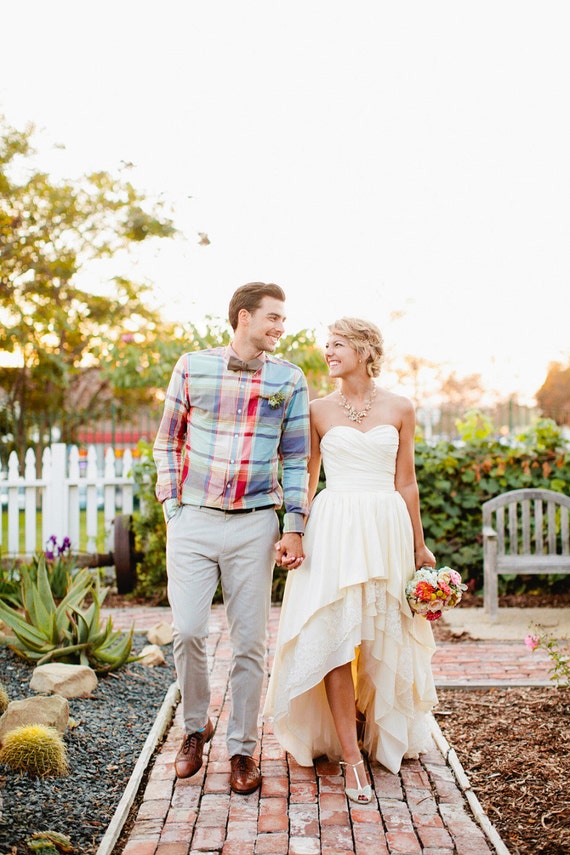 Dress 6: Ivory Lace Wedding Dress by Suzanna M Designs, $829.53
I love the flowy skirt and long sleeves on this one. Check it out
here
.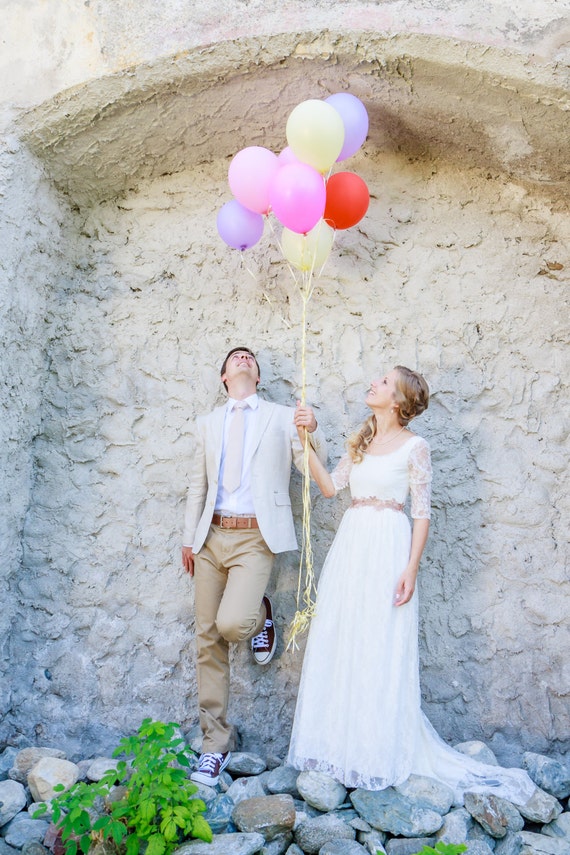 I think any of these dresses would be an excellent choice for a wedding and the price can't be beat! It's a little bit of a risk buying off the internet, but I think if you're willing to be a little brave, you can really save a ton of money and get something much more unique than you can find in stores.
**All photos belong to the shops selling these dresses and their photographers.**