I'm a blogging slacker. Like I've said in most of my last posts, I've been so busy lately that I haven't been keeping up with the blog as much as I'd like. I'm taking my marketing courses and doing a lot of new training at my day job. I've also been busy getting this beauty out to a bride-to-be who's using it for an engagement shoot: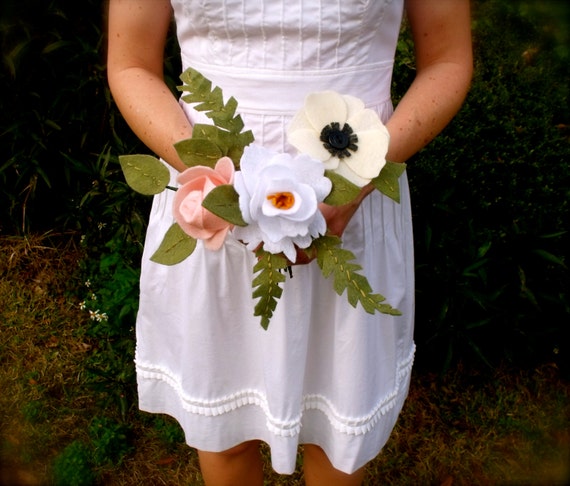 I love that idea of using an alternative bouquet for an engagement shoot!
We also got to go on a little mini-getaway when I got a surprise day off from work! That was nice and much needed. We stayed in Ellenton, FL and did a few things around town in Bradenton (where I grew up!)... it was a really a nice little break. We also went to
The Dali Museum
in St Petersburg to see the Dali & da Vinci exhibit (going on through July 26). Bonus... on Thursday nights, it's only $10 a person to get in! If you've never been to The Dali Museum, you need to go... just the building itself is worth the trip!
Atrium of the Dali Museum, photo by me.
I've also been working on an order for my friend Stacey's wedding. There are going to be a lot of pieces to it, so it'll be a longer project, but I'm loving where it's going so far! Here's a little sneak peek...
Stacey's bouquet, from my shop Fuzzy Rose.
Lots going on! As always, keep up with me on
Instagram
!
Take care and have a great rest of your week!
-Robin